Baidu in India, Advertising spend in India 2015, IoT – Weekly Digital Marketing Podcast
cross post from FIR Podcast Network
Listen to the podcast here:

This podcast preview is from Ep. 14 FIR Podcast brought you by the all time amazing students and staff of Web Marketing Academy, and to hear the fascinating podcast click here . The excerpts are taken from beautifully written articles by Economic Times.
In this write up we are throwing some light on the following updates and discussions:
Baidu's investment intent in India
Diwali a big bet for marketers and E-commerce
Internet of things observes a hockey stick growth
Popular search engines in India and how they impact users and businesses
Diwali as an opportunity?
Diwali is here and going by facts advertisers are spending an arm and a leg to get that big piece of cake. Apparently, advertisers have already spent 300 million dollars including blocking advertising inventory. Ad campaigns having an emotional intelligence of diwali are predicted to roll out to capture smiles and tears towards a product eventually driving the consumer towards their brand.
It is also expected to rope in celebs to make ads and woo the Indian viewer. Almost all advertising inventory is blocked by cash-rich players like flipkart snapdeal and amazon and even small players.Though the shift is expected to drive from television ads to digital and print. Though Television might enjoy a majority of bgi cash but companies are spending more on digital marketing relatively.
The Beautiful Internet of things 
The internet of things is seeing a hockey stick growth in India and is becoming an innovation hub for many startups.
There have been around 190 IOT startups as of june 2015 and also the Government is pushing the IOT sector with initiatives to support the birth of more IOT leaders. Companies like Infosys and Wipro are also establishing an IOT vertical.
Also it is seeing a lot of investments from India and around the world.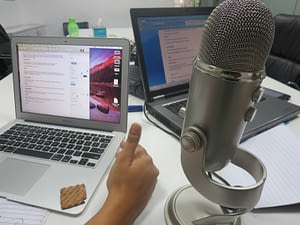 Popular search engines in India and the Impact on users
There are a lot of popular search engines in India like Justdial, zomato, sulekha and a lot more. These search engines are proving to be of a lot of worth to users and also businesses of varied interest. These applications have made it easy for the user to search a contact or a restaurant or even a manufacturer in any area.
Users have a one stop solution for their query and these apps are here to stay as they solve a major problem of a user to have instant local result.
There are upcoming startups which are service based value offering which are helping to get services at your doorstep which are a few clicks away.
This is helping the busy or to say the lazy ones to get work done without having to go out and spend a lot of time on it.
It is also helping individuals with a specific skill set like a photographer or even a small business to reach out to a wide array of people and offer their products or services to a majority of potential customers.
Speculation of Baidu betting big on India.
China's search engine Baidu is expected to invest in India and is scouting for startups that are potentially going to be profitable for the big investment basket that will follow. Unlike alibaba which invested majorly in e-commerce, Baidu and fosun are looking to invest in diverse sectors across India and it is more likely also a result of the markets saturating in China which is provoking stuck capital to convert it into growth capital and India seems to be very promising for growth capital hacks given that the funds are rightly placed.
In my opinion these three things will benefit India if these foreign funds are invested in India.
Greener grass
For obvious reasons, if they invest in startups in India there is going to be a major opportunity for already existing startups to scale up and for startups who have just ventured to acquire their seed round. This points out that these funds will act as a catalyst for companies to score a high on leveraging by acquiring those  funds.
 Approach cluster
The Chinese will obviously demand a skin in the game for the funds they invest, they have a very different way of looking at things in terms of business operations, technology and manpower management. It will be interesting how two different frames of work culture come together towards hacking business growth.
Work opportunities
Of everything else, India still sees a major job hungry section of people and it will not completely heal it but with the heavy funds flowing in, hiring of talented people is bound to take place in order to attain a hockey stick growth for any company which in a one liner means that it is going to provide employment opportunities in India.
To know more. Tap here
For gaining an upper hand in the world of digital marketing-
Follow us on Facebook FIR and DIP ( Our podcast )
This show is brought to you by Students & Staff of Web Marketing Academy for FIR Podcast Network:
Host : Manjunath, Staff, WMA
Panel:
Monica
Sumedha
Sejal
Suresh
Editor:
Bharani Dharan
Special Thanks to Mohak & Shahnawaz for the Content