Reading Time:
2
minutes
A new feature in Facebook page now helps you to reach out to more relevant audience.
As of Feb 2015, when you create a Business page in Facebook you can define your target audience who matters to your business more.
Step by Step Facebook Preferred Page Audience Set up :-
Step 1: Create a Facebook page for business here: https://www.facebook.com/about/pages
Step 2: Select Type of company & enter your business name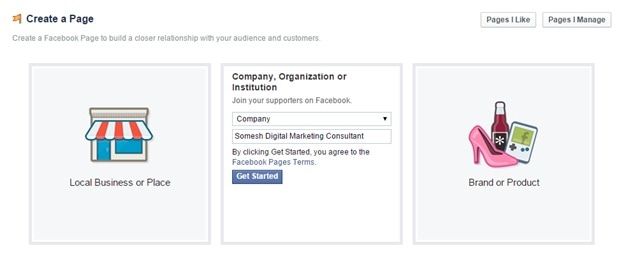 Step 3: Add description to your page, Tip: Use Keywords, Relevant and USP's in the description
Step 4: Add Profile picture, Tip: Use Company logo in the profile picture
Step 5: Setup your Preferred Page Audience, Tip: Define target audience who matters to your business more. See Below Image
Step 6: Target Audience options – Here you can define your Location, Age, Gender and Interests
Step 7: To edit target audience go to settings and select preferred page audience. See below image.
Step 8: See below image if you have not defined your target audience.
Step 9: Target your audience based on their interests, also you can see the target audience reach for each interests.
Step 10: For existing Facebook business page you might not have this option.
Stay tuned for the next update. Like our Facebook Page that is where we share all the Digital Marketing Latest Updates.
About the Author: Somesh Kumar is a Lead faculty at web marketing academy and Digital Marketing consultant.