Reading Time:
4
minutes
Web Marketing Academy (WMA) is proud to announce its partnership with AIESEC, a global platform for young people to explore and develop their leadership potential. The organization offers paid global internship opportunities to students aged 18-28 years in various fields including marketing. The fee is discounted for WMA students.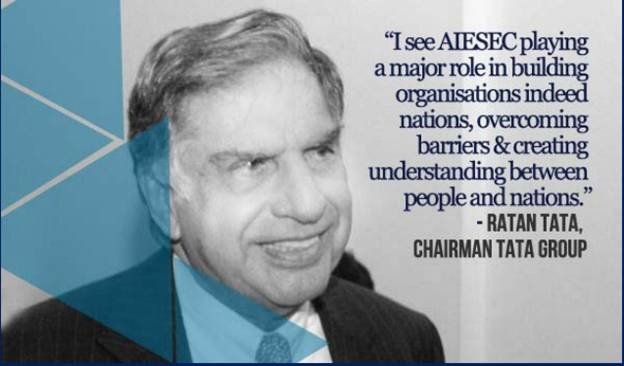 What is AIESEC?
Founded in 1948, AIESEC is a non-political, independent, not-for-profit organization run by students and recent graduates of institutions of higher education. Its goal is to enable employers and organizations to connect with a global network of talent. It aims to develop leadership potential of youth through experiential learning, volunteer experiences and professional internships.
AIESEC does not discriminate on the basis of ethnicity, gender, sexual orientation, religion or national / social origin. Website: http://www.aiesec.in/ 
Why should you intern via AISEC?
To date, AISEC has delivered over 480,000 internship and volunteering experiences, and it's all been led by young leaders who believe in making the world a better place. It represents 2400 universities, has 70,000 active members, and has 4,000 partnering organizations across 126 countries and territories.
With AISEC, you can explore thousands of global internship opportunities with startups as well as multinationals. Not only do you develop your professional skills but also a global mindset.
AISEC also provides airport pick-up, assistance with finding accommodation, an induction and training (if required), access to cultural events hosted by AIESEC and other support based on the country/project you are going for.
What kind of companies can you intern with?
AIESEC has over 4,000 global partnerships with small and large businesses. Partners include Alcatel-Lucent, Deutsche Post DHL, EF Education First, Euromoney Institutional Investor, ING, IE, International SOS, Husqvarna Group, Microsoft, TCS, UCB, LogiTech, Hindustan Unilever, Electrolux and PwC, to name a few. See a more extensive list here.
What are the marketing internship opportunities?
(From the AIESEC brochure) Marketing is part creativity and part logic; combining aesthetic with a strong message for a company's target audience. An understanding of a product positioning is key to this field and interns can expect to build upon previous experience.
Those that take on these opportunities can choose to work in graphic design, product design, branding, advertising, web development, and/or social media. In the more operational sense, there are also internships available that deal in buyer behavior, lead generation, process optimization, and strategic planning.
What are the eligibility criteria for the program?
Youth in the age group of 18-28 years can apply. Work experience of 2-3 years is a definite plus.
Proficiency in English is required for nearly all AIESEC internships. Some countries give preference to additional language abilities such as Spanish in Central and South America, German in Germany, and some level of Japanese in Japan.
What is the duration of the internships?
Each internship lasts between 3-18 months and is exclusively available for those that utilize AIESEC's services.
Do you get paid for the internship?
Yes. Your monthly salary will range from $200-$2500, enough to cover all your living expenses.
What is the process of selection?
Start by registering on www.aiesec.org as a student. Look for opportunities and get reviewed by AIESEC, Bangalore. Pay a discounted fee (for WMA students only) and apply for the internship. This will be followed by interviews and hopefully, selection. You make a program payment at this point (does not include cost of flights, visas, and/or any required vaccinations). Once that's through, you're set to live your dream!
How long does the process take?
It takes 1-2 weeks for a company to call you for the job interview, if you follow all the process correctly and meet all minimum requirements. It takes another 1-2 weeks for them to make the decision whether they should offer you internship. Later on, you might need 3-4 weeks for your visa and other things.
AIESEC's Global Internship Fair events in Bangalore are focused on reducing this time span to 3-5 weeks.
What are the fees involved?
A special price has been worked out for WMA students. There's an application fee of Rs.5000. The program fee is to be paid after selection by a company. It varies based on the duration of the internship. Please see the chart below for details.
In case you do not get selected for internship, you will have 1 year to search and apply for internships. After 9 months, your contract and account will expire. If you wish to continue searching for global internships, you'll need to repeat the process.
What are the next steps after internship?
AIESEC is not part of your journey after the internship. However, with the global experience you gain, your options become much wider and more lucrative.
Don't miss out on the opportunity to intern with global companies. Add value to your experience and your CV for a brighter, stronger career.
For more information, get in touch at the WMA office. You know where to find us!