Pubcon 2013, Las Vegas. Day 3 where Matt Cutts from Google.
Share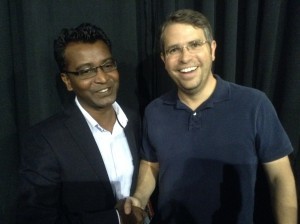 Had a fortune to spend some time with Matt Cutts after his keynote on his way to the airport. We discussed about Web Marketing Academy, OME Community The Online Marketing Enthusiast Community, India and talked about the difference between Google bots and Ad bot.
Matt Cutts shares about Ad bots. Thank you @Mattcutts for spending the time with me. It's always great to catch up with you. Will be posting a couple more video interview which I did with Matt Cutts soon.


Share
Thanks for watching. Get in touch:
Suresh Babu
Founder, Web Marketing Academy