Web Marketing Academy Testimonials, Reviews & Ratings
Tanya Singh: Totally love this place!
💗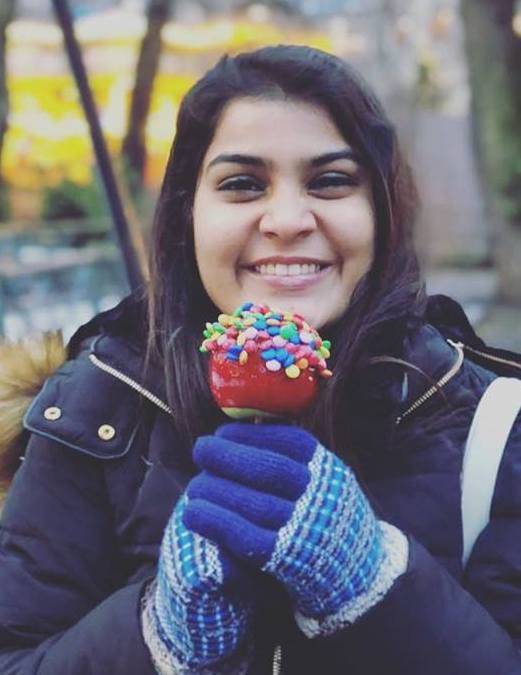 So I met with a CEO in our Indira Nagar office yesterday and she said before she came to the academy she did her own research about
WMA
and looked at the ratings and reviews from Facebook & Google
Later she came to know that one of her friends has done his Digital Marketing Course Bangalore with us and from the reviews she came to know about him. Sometimes reviews from Facebook might be tricky too because anyone can review the page and we have some of them who don't even know us but still rate us. So if you are looking for ratings and reviews please go through all the reviews to see if you have a picture, link. Do you see a pattern of reviewers? Ask for references to talk to those who reviewed, do some research on them who reviewed their LinkedIn profile, Facebook page, where all they have left the reviews.
Ratings: ★★★★★ 5 out of 5
Positive: Communication, Professionalism, Quality, Value
A Digital Marketing institution where you transform your life. They not only impart you thorough knowledge but also ensure that you are industry ready! Life-long support by teachers is another icing on the cake. You can always ask for support and they are super supportive. Plus they give online study materials that are very updated and thorough! And finally placement support for life! It's more than an institution it's like family is always there for you!
Karan Gala's Review
Ratings: ★★★★★ 5 out of 5
Positive:
 Communication,
 Professionalism
The teachers here are amazing! They're very accomodating to every individual differently. Even a couple of years after finishing my Digital Marketing course, they're more than happy to help us out. The small size of the classes means that they get to focus more on each individual. Great overall experience.
Vajid Shaikh's Review
Ratings: ★★★★★ 5 out of 5
Positive: Quality, Value
WMA is the institute you want to consider if you want to step into the digital marketing space. The perfect mix of theoretical and practical knowledge. Their assessment is also based on practical scenarios and broadens your understanding of the subject. I have personally benefitted from the support I have received from faculties that too at odd hours.
All faculties are great but a shout-out to Manoj purely because he made something like Google Ads, a sort of child's play for us.
Dr. Balu's Review
Ratings: ★★★★★ 5 out of 5
Positive:
 Communication,
 Professionalism,
 Quality,
 Value
The very first thing I wanted to do before venturing into my startup was upskilling myself in digital marketing. I never forget my first conversation with Suresh and his incredible knowledge & experience in the subject domain. He indeed helped me shape my digital start, and I'm thankful for his continued guidance and support. It's a complete privilege listening to the highly talented & experienced faculty at WMA and learning from them. Thank you guys for all the help.
Swati Agarwal's Review
Ratings: ★★★★★ 5 out of 5
Web Marketing Academy is not just about acquiring knowledge of Digital Marketing. It is of course one of the best Digital Marketing institutes in Bangalore where one can be trained for a future digital marketer. They also help you in self-growth, gaining confidence, speaking your heart and mind out, and a lot more. I had my best times of Bangalore in WMA. Learning, applying, growing, enjoying. Kudos! ✌
Maya Menon's Review
Ratings: ★★★★★ 5 out of 5
Web Marketing Academy is really a magnificent place to learn digital marketing. The course covers almost all aspects of the topic along with practical implementation. The teachers are really excellent, helpful and friendly and always there as mentors for the students, even after the course. I highly recommend Web Marketing Academy. Feeling proud to be a student of the academy. Thanks a lot !!!
Ratings
: 
★
★
★
★
★ 5 out of 5
Ratings
: 
★
★
★
★
★ 5 out of 5
Place where u get connected completely to the #digital platform. There are a number of
Digital Marketing institutions
that offer this course but the way they teach here is completely #innovative and different from what others do. No doubt faculties are the #best and #Cooperative. guys what else needed more than this. Simple in short, fun+knowledge= #WMA #webmarketingacadem
I was searching for a
digital marketing course
for two years and when I landed at WMA, I can say its the
right place to learn about A to Z of Digital Marketing
. Always ready to answer your queries. Flexible Timings, Friendly atmosphere, Good mentors, Job Placements, Get-togethers, Seminars, and what not! You get to learn about all the aspects of digital marketing as well as the ways to get yourself updated. I would recommend WMA to all those
who want to learn about Digital Marketing
. Thank you, Suresh, Somesh, and Anoop!! Keep up the good work.
Someone asked our student on Quora, Is Web Marketing Academy Legit?
I had joined the course on 21st August 2018, and ever since I've not wanted to miss even a single day. Not because of how interesting Digital marketing is, but mainly because the teachers and the staff in this academy are lovely. They are very very friendly and at one point, they make you fall in love with digital marketing. Highly highly recommend this because, without any doubt, this is one of the best academy for digital marketing.
And if you still don't believe me, here are some pictures of the lovely time I spent in WMA.
Here is his Quora answer: https://qr.ae/pNa6mu
This is my personal experience…
Firstly I want to say thanks to Google, Because when I searched for Digital Marketing Course in Bangalore, Organically Web Marketing Academy appeared as a result. Before my joining, I was able to know Ads and organic results. as they have a good SEO ranking and I clicked.
Then I went through the website of WMA, I saw so many Add-on things that I could not get in other institutes in Maharashtra or in Bangalore as well. Of course, I was searching for a
Digital Marketing course
, But I wished to learn more apart from just the course. I got the things I wished for.
1) My communication was pretty better than earlier. Suresh and faculties over here always pushed and encouraged me.
2) I was part of every event in WMA. Because of that, I met new people. To talk with an unknown person, it is a quite big challenge, I'm confident now.
3) I learned Video Editing and filming from the guidance of Suresh and Mohak Kapadia.
Apart from these, faculties over here are really fantastic they are always really cool and chilled.
One most important thing is that limited students in a batch(8-10max)
Because this class will be more interactive and they take care of personally.
I got good batch-mates. I literally enjoyed it and learned a lot.
Thanks, WMA Family…
————————————————–
Time spent here at the
web marketing academy
is one of the best experiences. The course is well structured and is the right direction for any digital marketing professional. Apart from the
Digital Marketing Course
, everyone is encouraged to voice themselves giving you a huge boost in their soft skills training. I wish web marketing academy all the best for the future…
————————————————–
Why Web Marketing Academy is a cool place to learn Digital Marketing?
One of the most amazing experiences ever. Very exciting the way they teach and exposes you to a wide variety of opportunities and sparks a curious creative mind.
————————————————–
————————————————–
Since I'm from a technical background, I'm a little bit nervous about this field of marketing, after joining this coaching center with the help of Suresh, Ranjan and JP sir now I'm more confident about PPC and
Digital Marketing concepts and learning in and out
of the PPC. Friendly atmosphere and the great knowledgeable persons like the above-mentioned guys made me learn the things quickly, one more great thing to say about this coaching center is they will teach you the easiest and some excel skill set and methods that can make your confidence level on PPC high. If anyone passionate about the PPC and Digital Marketing joins this coaching center but don't just come for the sake of certification. If you are a working professional then it would be like heaven. I'm not praising but I'm telling the facts which I was experienced personally during this course Hope this information would have helped you guys!! Thank You Very Much 🙂
Web Marketing Academy Bangalore Reviews