Welcome to Web Marketing Academy
Web Marketing Academy (WMA India) is the most preferred highly rated Digital Marketing Training Institute 🎓 located in 12th Main, Indira Nagar Bangalore, India. We are endorsed by Christ University, Official Partners for IIM Bangalore Digital Marketing Workshop and trusted by the industry. Our mission? To evangelize Digital Marketing in India and empower the next generation of leaders in digital transformation. We give them skills and expertise to reach the top, matched with the critical thinking and leadership capabilities to stay there. Apart from regular training, we provide Custom Corporate Digital & Social Media Training Programs consulting, workshops for brands/MNC's, Small Business CEO, CMO, Marketing/Sales Executives. Why we love what we do: The passion for digital, social media marketing and the need for internet marketing education helped us start Web Marketing Academy. Since 2002, for more than 17 years, our founder & instructors have helped some of the world's leading companies maximize profitability through digital media marketing. How we do: we provide customized hands-on one on one strategic digital/social media marketing consulting, training programs & workshops for brands, startups, MNC's, Small businesses. eBook: How to Become a Modern Marketer: http://bit.ly/freedmguide Here is the story of how we got started with Web Marketing Academy published in The Hindu Here's how Students Learn Digital & Social Media Apart from educating our students in web marketing best practices, we expose students to various conferences, seminars, meetups and connect with Industry thought leadership, to stay-up-date. We do this by conducting regular meetups bringing in Industry leaders and corporates as speakers and networks. We document our living history here We recommend going through our Facebook & Instagram page to see how our students learn and get an idea of our culture. Get Connected here: Instagram FB YouTube LinkedIn Pinterest
Team at Web Marketing Academy
Web Marketing Academy was founded by the Late Mr Suresh Babu (1974 – 2022)
One of the early evangelists of Digital Marketing in India, Suresh started WMA with the vision of carrying this knowledge to every nook and corner of the nation.
Founder. CEO. Visionary. Evangelist. Entrepreneur. Trainer.
But to his students, mentees, colleagues and family, he was more than that. He was an inspiration, a mentor, a guide, and most importantly, a true friend. He took chances on people and brought out the best in them.
His sudden demise has left behind the responsibility of Carrying forward the responsibility of Suresh Babu's vision is Somesh Kumar, the first employee of WMA.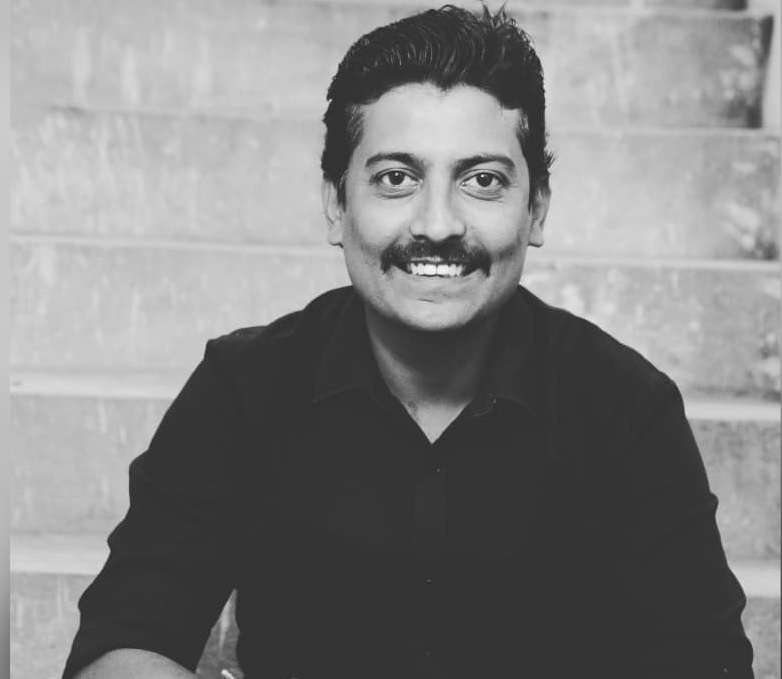 Somesh has been associated with Suresh for 11+ years at WMA and not only is he a witness to this journey but has played a vital role in bringing WMA this far.
Through the years, Somesh has been an accomplice, aide, comrade, and confidant to both WMA and Suresh.
Somesh Kumar has 12+ years of experience, 11 of which with WMA, where he has trained 3000+ students in SEO and paid ads (both Google and Social).
He has also been part of corporate training for Decathalon, Yahoo, etc. During this time with WMA, he has also worked with clients like Decathalon, Fastway India, Apple Stores (Apptronics & Imagine Stores) and many Ecommerce and Real estate Clients
========================================================================
Siddhi Jain, Lead Trainer
Siddhi too comes with 8+ years of experience and takes care of Copywriting, Content, Social Media, and client management/servicing.
Deepak Ramamurthy
Student Counsellor and Placement Co-ordinator at WMA.  Deepak has 5+ years of experience and works on creative design. He has worked with umpteen clients not only as a creative designer but also as a videographer and editor.
 VIDEOS about class, socializing & networking:
Here is what our Alumni say about Web Marketing Academy: Students Reviews From Facebook Kosi Mani says, (Link to Kosi FB profile)
Place where u get connected completely to the #digital platform. There are a number of institutions offers this course but the way they teach here is completely #innovative and different from what others do. No doubt faculties are the #best and #Cooperative. guys what else needed more than this. Simple in short, fun+knowledge= #WMA #webmarketingacademy
————————————————–
Ratings
: 
★
★
★
★
★ 5 out of 5
Totally love this place! 
💗
 Went all the way from Pune to study here and believe me it was worth every second. The faculty, the style of teaching, the birthday celebrations, there was not a single thing which I did not fall in love with. Also, did this course just after my bachelor's degree and today I am the youngest in my company's digital marketing team. Digital marketing is a continuous learning process but WMA will definitely give you a good kickstart 
😀
So, close your eyes and have faith in them, they are the best. 
————————————————–
Ratings
: 
★
★
★
★
★ 5 out of 5
The very friendly atmosphere and awesome staff. I would like to thank WMA for the great support and I am looking forward to implementing what I learned. The best place to learn Digital Marketing. Thanks again!
————————————————–
Time spent here at the web marketing academy is one of the best experiences. The course is well structured and is the right direction for any digital marketing professional. Apart from the course, everyone is encouraged to voice themselves giving you a huge boost in their soft skills training. I wish web marketing academy all the best for the future.
————————————————–
"The examples, illustrations, case studies and content in the course were really good. Studying at WMA indeed helped me get placed in a very good company" – Daniel D'costa
"Being a non-techie I wasn't sure of what to expect from WMA and how they could help me understand the art of SEO. Surprisingly, they were in no hurry to run through the syllabus and get the course over with, even the silliest of doubts were addressed and dealt with" – Able
"WMA the perfect venue, if ur really interested in internet marketing and I am sure you will enjoy your course there. You will never feel as a student there" – Vijay
Read more reviews here: www.bit.ly/wmaindia ————————————————– In the past years, we've brought practical, hands-on training, conferences, panel discussion, and workshops several times each month to small businesses and students in IIM Bangalore, Christ University, and various universities. With a different topic and speaker each month, the sessions keep our members current with the latest online marketing strategies, tips, tools, and trends. WMA India provides practical hands-on training and education in Globally recognized Certificate programs in Digital Marketing, Google Adwords, Social Media, Web Analytics that make you stand out. With each course, you'll get more than 200 hours of instructor-led one on one classroom training in Bangalore in what you need to plan, strategize and measure successful internet marketing programs following digital marketing industry best practices and work on real-time live projects. Each Digital Marketing class is led by an instructor who is an expert and practitioners in their respective fields. We do this through whiteboard explanations, videos, interactive sessions,  live projects, and real-time Q & A during and after the course.
Mr Late Suresh Babu (1974-2022), our founder who was a Chef, got an opportunity to see the possibilities of the Internet in 1999, he started to learn Digital back in 2002, worked for 6 years in Florida came back to India in 2008 and was looking for any meetups related to digital marketing, unable to find one, he started a meetup to share knowledge and interact with like-minded individuals, slowly that meetup began a community of more than 15,000 passionate digital marketers meeting every month. Being involved in the community and his passion to educate digital marketing in India helped start Web Marketing Academy in 2011 since then he is a mentor for more than 3000 professionals.  You'll find Suresh's web blog at https://medium.com/@sureshbabu_ Suresh organizes several web marketing related conferences, seminars; meetups, corporate training programs and boot camps in and around India. Suresh also:
Served as a Board of Director in Sarasota Chamber of Commerce, Indo- US Chamber of Commerce in Florida, USA
Started his web marketing career in early 2002, in the USA, working with Ad agencies and web design companies
Advises the Chamber of Commerce, Central Community Redevelopment Agencies in Sarasota, Florida, the USA on Blogging, podcasting, social media marketing
Director and chief organizer of search marketing summit India, a premier International search marketing conference
Advises NSRCEL incubates with digital marketing strategies in (IIMB)Indian Institute of Management Bangalore
Conducts monthly workshops on Internet marketing in OME Community, Bangalore