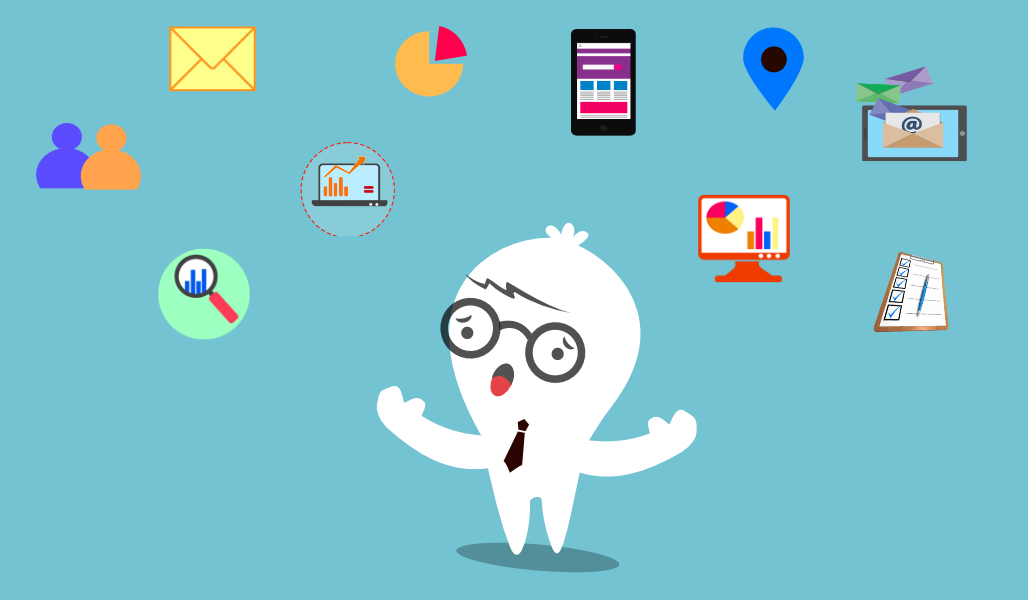 If you are reading this article we think you might have decided to learn Digital Marketing, either to make a career in digital marketing or to promote your business or to make a living out of it by working on freelance projects.
If yes, then one thing that might be running through your mind is, 'I want to Learn Digital Marketing' but
Where to learn and how?

Whether to go for the online or offline course?

Which is the best academy or institute to learn digital marketing from?

How can I become an expert in Digital Marketing?
Well, do not worry about it. We would love to help you in the process of making a right decision. Firstly, we would like to welcome you to the digital marketing world. Unbelievably, this is one of the most interesting industries that anybody would love to be part of in today's digitized world.
Before you learn about us and how we are different, the important thing you should know is "How to become a Digital Marketing Expert". Digital marketing is not something that you can master by watching a video or by reading a book/blog.
If you wish to master the art, then
You need to understand the concepts, the 4 W's (what, when, why, where) and how of it.
You need to implement, practice, play and experiment to get your hands dirty.
You should be ready to fail and learn from your failures to become successful.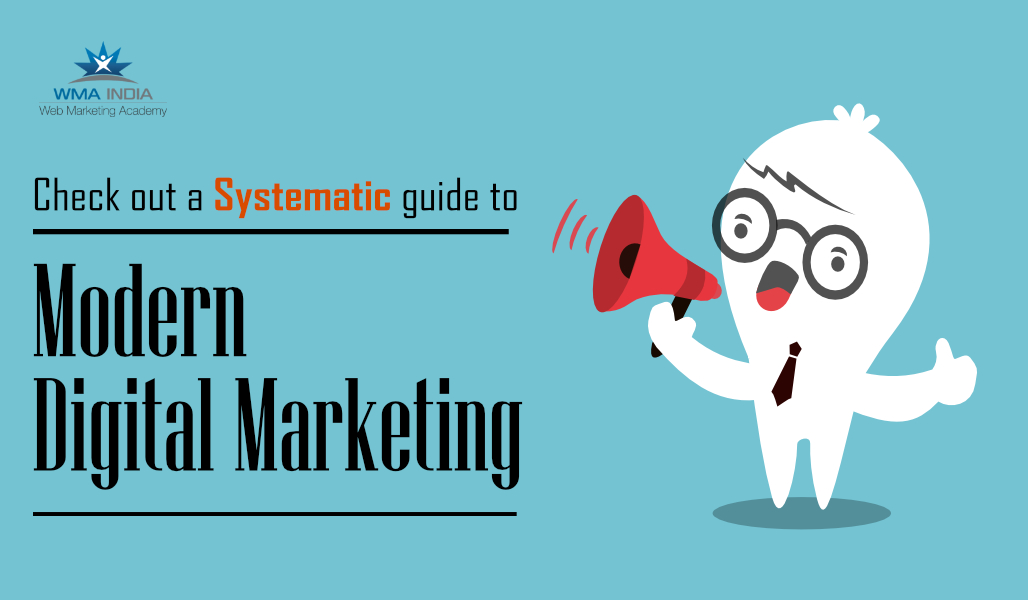 (A Free eBook Download) Check out a systematic guide to Modern Digital Marketing
Moreover, what we believe, the above mentioned is difficult to accomplish through online classes.
As most of you would be aware that Web Marketing Academy (WMA) offers Digital marketing courses. Many of you may or may not have visited our academy and you may or may not be familiar with the course curriculum and understand that it covers all the aspects that you need to become a Digital Marketer.
Find out straight from brand ambassadors – our students, what they say & how has been their experience at the academy during the course. We also encourage our students to share their feedback and journey about the course and the same can be referred on our website Testimonial page, Facebook page, Instagram Stories, YouTube Videos.
We believe – we are not just offering a course or training people on digital marketing but 'WE TOUCH PEOPLE'S LIFE', how? Is what you might want to know?
When someone walks into our academy or joins the course, it is our primary responsibility to ensure that after course completion he/she is a changed person. They are more confident and are sure about what they want to pursue in their Digital Marketing career. As we emphasize & support all our students to learn concepts well, so that, they feel ready to embrace the Digital world and welcome challenging opportunities to become successful Digital Marketers.
As you go on to read further we will try our best to answer most possible questions you might have in your mind around Digital Marketing & a career in the same space. Also feel free to talk to us (+91-8792299538 or +91- 9731388721) anytime or visit us at your convenience to meet the lovely WMA Family.
As mentioned above – 'WE TOUCH PEOPLE'S LIFE'! This is something very close to our heart & it is what we believe in. We consider this as the foremost and fundamental aim of our Digital marketing journey that we share with everyone who is part of WMA.
Have you ever thought how difficult or easy it is to take a career decision & when exactly you need to start planning for it or
How much time is actually required to prepare for that decision?
Let's say if you wish to invest in an electronic product/commodity may be a phone or a tablet, how long does it take to research & decide on the final purchase? A couple of days or a week at the max! That's it. It's an easy buy, which involves a little bit of your time to research & a small amount of money because the shelf life of such products is small maybe 2-3 years. The same thing applies if you have to buy some apparel, again an easy buy with a shelf life of 6months to 1 year. You might decide in a couple of hours.

Now let's suppose you want to invest in an automobile – 2 wheeler or 4 wheelers with a shelf life of 5-10 years & you want to ensure you put in your hard earned money in the right & the best one. This requires a good amount of time to do the research before the final purchase is made may be 6 months – 1 year, a lot of effort to look at the various options available in the market, analysis of your own requirement, usage, Budget affordability, etc.
Your Career Investment is a Lifetime decision:
Can you do the same while you have to invest in your career? Absolutely not! Career Investment is a Lifetime decision and will definitely need a lot of time to research & understand if it is something you would want to pursue for your lifetime. Believe it or not, this exercise begins at a very early age. Here's how:
While you were studying in school and specifically when you stepped into the 10th standard, did you go through the pressure of getting good grades in your board exam? And
Also get an overall good percentage so you are qualified to be able to choose the specific stream you wish to get into or continue with in future? Because it was your interest or may be forced upon by the parent's wish, as they want you to become a doctor, engineer, lawyer, etc. So much pressure on the little shoulders!
Your grades/ scores and choice of the stream then, was quite important as they laid the foundation stone of our career goal. Agree? …Well, that one decision/ choice, which would further guide you through the path of what you want to become in future. It serves as a base on which we build the domain of our career. It helps us give direction to keep moving further and keep making the right investments in terms of acquiring necessary skills or courses to enhance our knowledge, stay up to date & shape our career.
What I am trying to accentuate here is, it takes a lot of time, effort, focus, energy, skill, and dedication for making the right choice, which is almost like a huge lifetime investment. You may want to call it a career insurance that you plan for.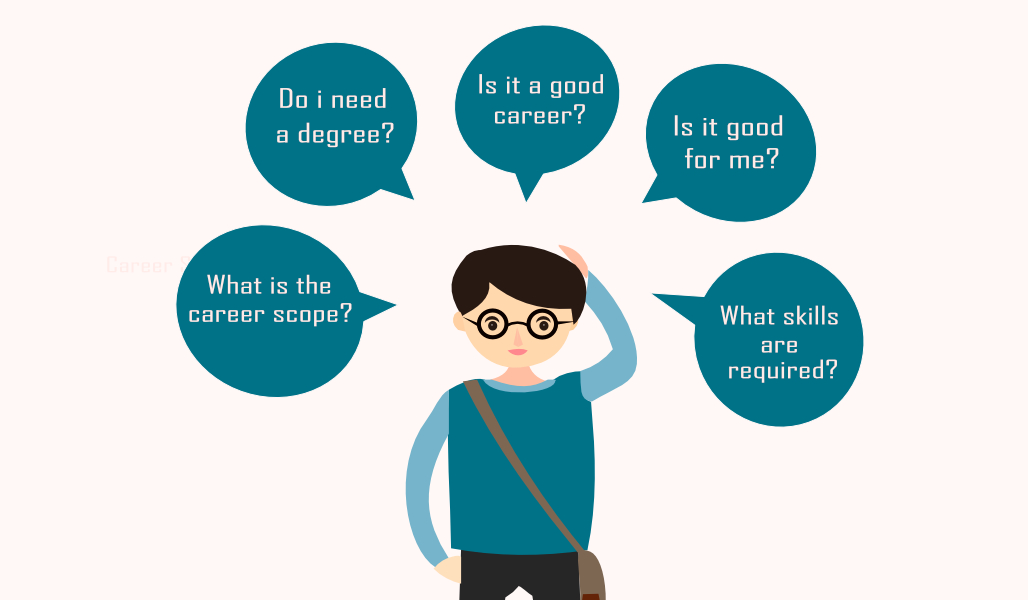 Are these some of the questions going through your mind? And if you are thinking along these lines, the below points might help you find answers.
If you are thinking about how to get started with a digital marketing career or
What are the factors that need to be considered for choosing the right Digital Marketing course? This is how to get started:
Research about the industry you want to get into
Understand the scope of Digital marketing

List down the places offering the course

Find out the mode of training best suitable for you
Does the course cover Digital Marketing Tools, Certification, Challenges, Pros & Cons
Analyse what suites you the best
Some interesting reads for you:
Now Let us explain Why WMA and how we are different from others.
As part of our culture at WMA we are very particular about how we conduct training, where students will learn the What, When, Who, Why and how to of Digital marketing. By now if you have referred WMA Course curriculum you would know that we have you covered on all the aspects of Digital Marketing. Moreover, we help make the whole experience worthy of the following value adds:
In-person Classroom Environment Set up – boardroom seating style – "Learn from Each other"
Everything makes a difference as the seating set up itself is such that it encourages interaction between the batch mates, share ideas, views & jointly work on live projects & activities during the class.
This adds up to their interpersonal skills and helps them socialize with everyone.
Help to understand the people better as you can see the person, talk face to face, understand body language, facial expression and most importantly the behavior. Let's not forget, even though we are teaching or learning Digital marketing – at the end of the day, we are dealing with people and their behavior.
Also prepares the student for group discussions. When they appear for an interview and when they have a group discussion round, they will be more confident while talking in front of a group of strangers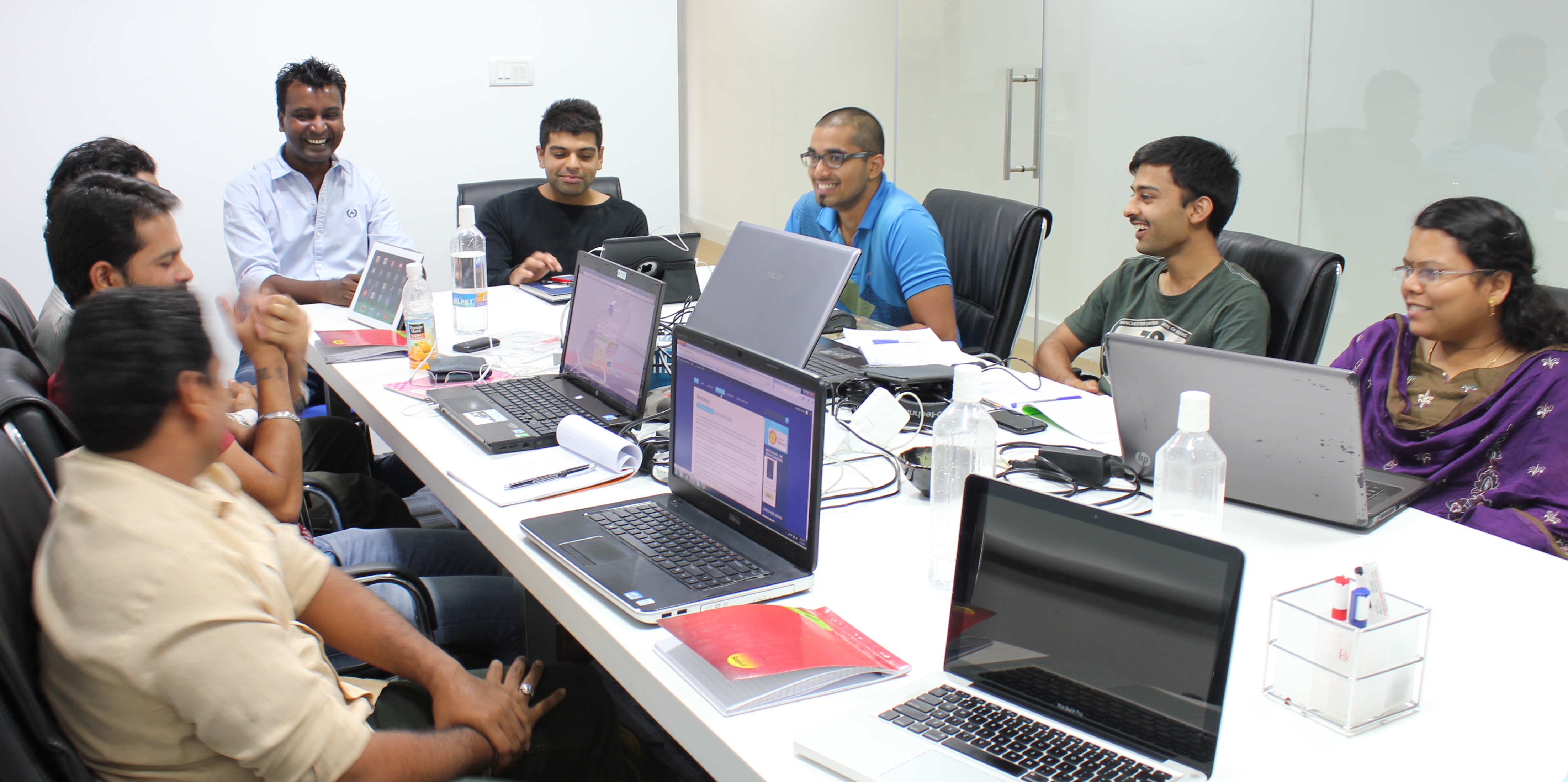 Small Batch Size – "Small makes a huge difference"
Our usual batch size is not more than 10 students.
It encourages students to open up and also helps them during their assignment presentation
Helps in having healthy debate/discussion
Live projects – "Experiment / Implement as you learn"
Encourage to make mistakes – as part of the curriculum we share some projects with the students for practice purpose only and encourage them to keep making mistakes.
Learn from trial and error – the live projects help students to try out everything they learned during the classes & commit mistakes. Learning from the mistakes is something that remains with you forever!
To work as a team – this also encourages people to work with each other. These activities help them build their cross-functional capabilities which is the key requirement for corporate companies.
Practicing on live projects makes one more confident, become familiar with the interface and get hands-on experience on how and why of it.
Personal Attention & Guidance – "We care about you and your career"
Because we have small batch size, it helps the faculty also to pay personal attention to each and every student in the batch while teaching the Digital Marketing concepts and assess the understanding level of the student. That is very difficult in an online format.

I am sure many of us went to evening tuitions or coaching classes post our regular school or college hours, why? So that the students are clear with concepts & can clarify any kinds of doubts then & there directly which was difficult in a class size of 40-50 students.

Encourages healthy relationship between the student and the tutor
Events, technical sessions – "Stay updated with Industry updates & trends"
At WMA we offer our Students certain opportunities to be part of some events or technical sessions in addition to the regular course classes.
This is to help expand knowledge within the field, about the industry and familiarise themselves with latest trends & updates.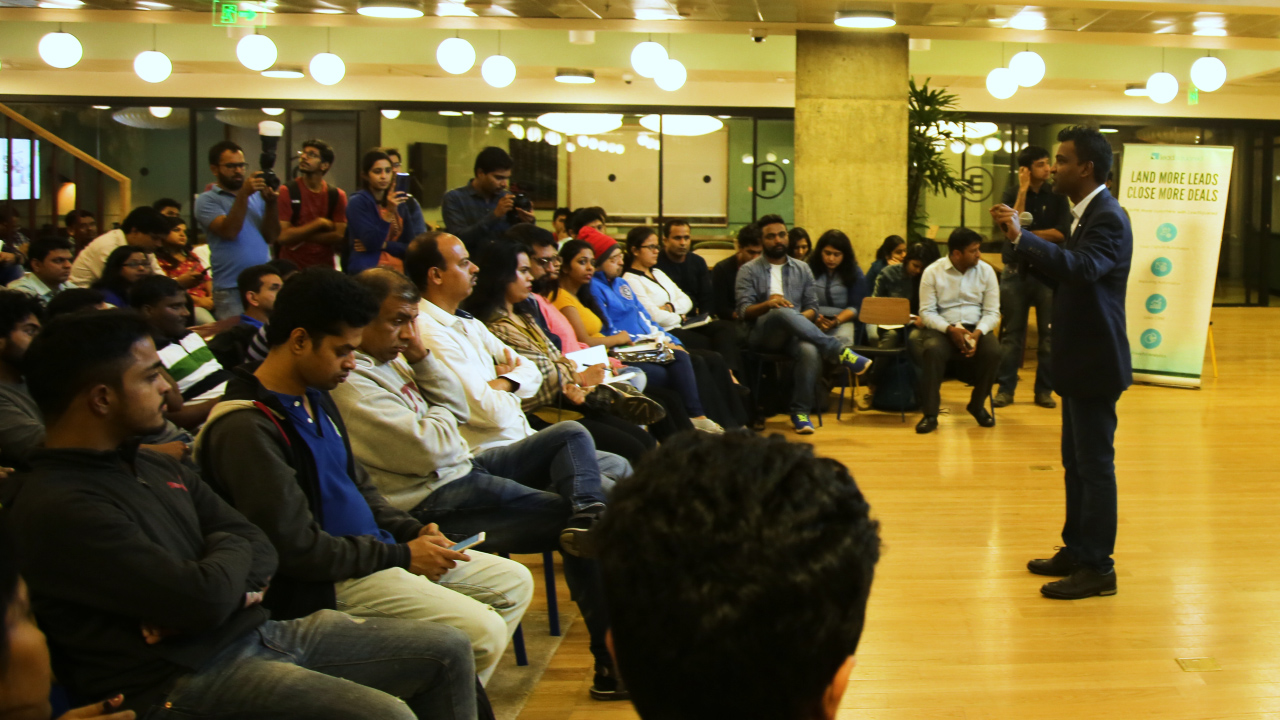 Networking Opportunity – "Develop Industry Connects and get noticed"
We are glad that we have most of our Alumni's connected with us in some form or the other. And this is a positive sign. WMA's alumni are quite approachable to talk & learn best practices, etc.
Events and sessions: these activities help students network and socialize with people outside & grow their network.
Others in the industry – we also encourage that students identify some of the industry influencers to follow, that can help them shape their career path.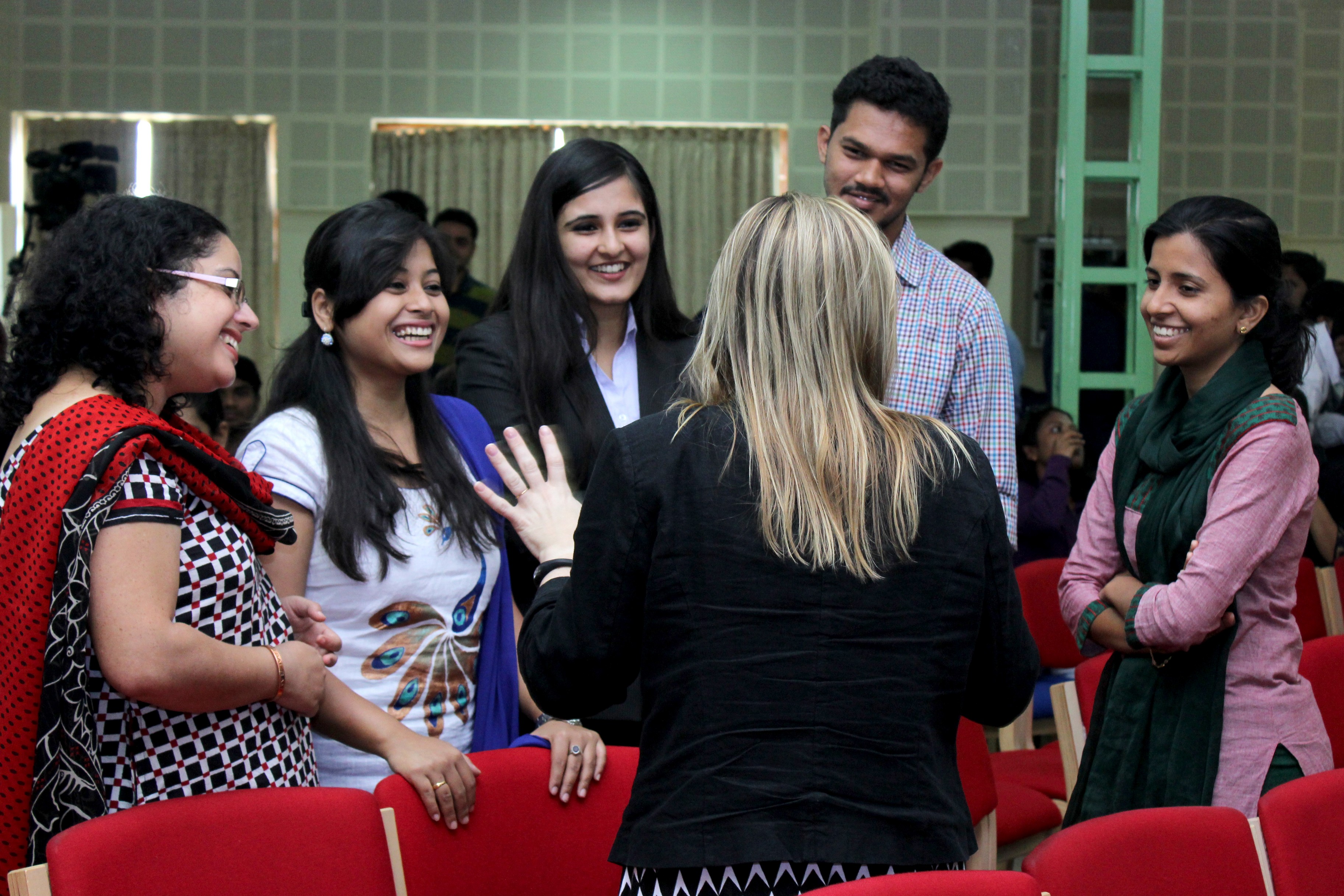 Assisted Mentorship – "Anytime access to faculty"
After the course – Ask anyone and they will tell you how much they like to spend time at WMA even After the course is over and invest time in practicing their learnings. And faculty at WMA love to assist them & are always available to provide 100% support to make them successful.
Beyond the subject as well – the reason we always call WMA as WMA Family & not Academy is because we don't restrict students & faculty's to limit themselves to conversations around Digital Marketing all the time but talk about other interesting topics they like and exchange ideas, opinions, views such as hobbies, life, sports, family, etc. this helps to realise people's real potential.
Once you are on the job and working with clients and come across specific scenarios and look for assistance – we are just a call away and are more than happy to help you learn on the job

. As that is when the

real mentorship

comes into picture when you are in the actual battlefield fighting and

dealing with the client expectations, deliveries and deadlines along with reviews and revenue

.
Certification assistance – "Master the skill, Get certified"
The approach – after each module we encourage students to refer additional resources and how and where to attempt the assessments to get certified.
The process – also assist them with exact process around attempting certification assessments and what certification would make sense for every individual.
And how we help – by giving them some mock tests and executing a Q&A session and clarify doubts as necessary
Placement assistance & opportunities – "Get Placed in your dream job"
WMA is also associated with some companies who reach out to us for hiring Digital Marketers, SEO Expert, Content marketing, social media expert, etc. WMA offers assistance & exciting opportunities from some of the employers for you to find your dream job, from the day you join WMA you will be receiving assistance from WMA along with some job vacancy's till you land a job in hand.

Interview assistance – we also assist our students on how to prepare for a digital marketing job interview, do & don'ts to get them ready to face the interviewers. We also assist by sharing some frequently asked questions & how to respond to the interviewer etc.
Culture – "We embrace what represents WMA Family"
As a part of Social Media Classes, we host Potlucks to bring together the students of other batches as well as to socialize & network. You too are invited anytime to join in.
WMA Inter-batch sessions/Activities – to enhance the interpersonal skills
Outdoor sessions for Social media classes – to practically practice the features of the platform and post their creation

Guest Lectures – "Learn from Experts & gain corporate insights"
We bring in external Speakers or SME's to share with you their Digital journey with resources to follow & how to tips.

Expand horizons – they add perspective to the learning basis their corporate experience to help you understand how the corporate world functions by sharing relevant industry insights.

Alumni's Success stories – Connect with Some of our alumni's who got placed after the course and learn from their experience.
Customized crash course – "We care about your professional needs"
We do accommodate & customize course curriculum for some organizations and train their workforce.
Corporate digital marketing training program – "Add additional Skill to the corporate portfolio"
 Customized workshops designed for companies who are looking to train their high performing executive, and employees in digital/social/new media marketing
Program objectives include – how to build an online strategy, usage of acquisition tools like Search Engine Optimization, Search Advertisement, Google Ad words, affiliate marketing, content marketing, social media, mobile marketing, display advertising, analytics techniques, web analytics, etc.
Guidance through advanced digital marketing strategies with a global and local perspective.
We have tried to cover most of the questions that were playing tennis in your mind until now. However, we would love to talk to you and if you still have questions. Please feel free to talk to us and we will be happy to address your query.
Signing off, hope to hear from you soon!
Talk to us (+91-8792299538 ) anytime or
Visit us at your convenience to meet the lovely WMA Family or
Write to us on connect@webmarketingacademy.in