It's like any usual morning in Priya's life. It's 7.20am and the school bus is at her doorstep. Her 6- year-old is struggling to tie her shoelace. The Husband is saying something from the bedroom and Priya can barely hear him. The bus driver honks again and Priya just retrieved from her daydream.
She realizes her daughter has worn shoes in wrong feet. The bus honks again and neighbors peep through the window; Mr. Sharma is complaining about the driveway being blocked. Priya lifts her child on one side of her waist, carries the school bag and Tiffin bag runs to the bus. She requests the ayaah to correct the shoes.
The bus goes off and her little one waves through the window. Her husband is now at her doorsteps. He seems confused, muttering something she can't hear."What has happened to you today?" He asked her has she reached closer to him.
9.00 am
The chaos at home has settled down by now. Priya can now sit with her hot cup of tea and finally take a deep breath in peace. She knows she hasn't been herself since the time her Facebook memories had popped up an old picture from her pre-motherhood days. She was ambitious, working and independent. She had taken a break to raise her child with an intention to get back to work after her child starts school. But in the past two years, she has been procrastinating to go back.
"Things have changed. I don't feel confident enough anymore" she sighs.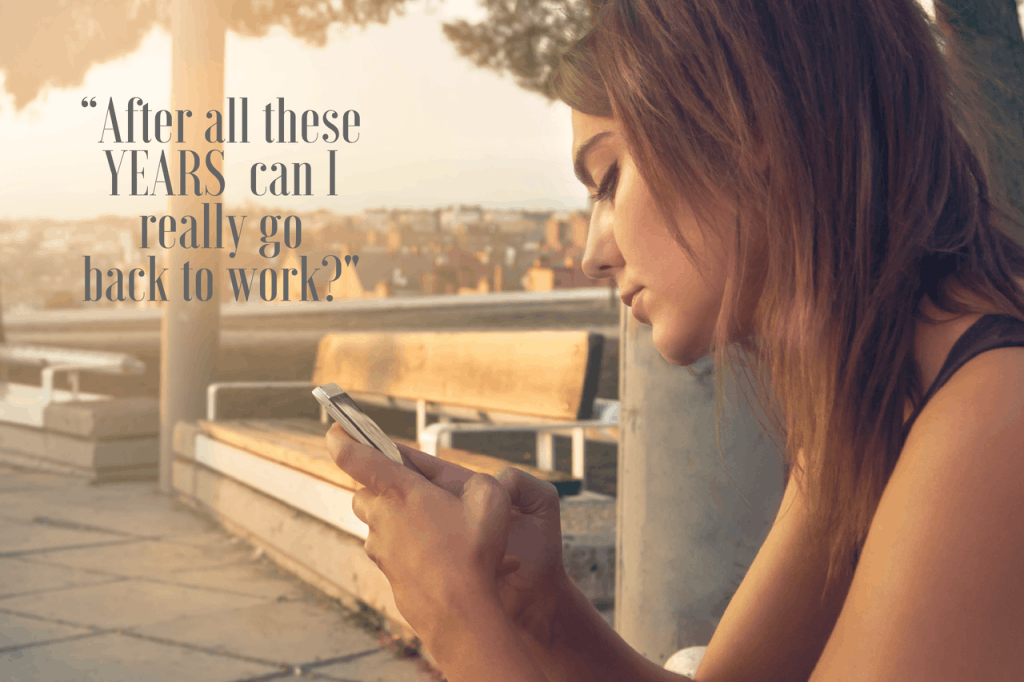 A survey conducted in 2015 revealed that about 25 percent of first-time mothers quit their jobs* to raise their wards. Most of them intend to come back to work after their children are in school, only a few can actually do that. While women enjoy the emotional bond with their children and love being available for them during their growing up years, a few of them feel the need to go back and restart
their corporate lives but lack of self-confidence stops them.
"That should not be the case", says Swati R, who is just trying her hands with E-commerce with a leading e-commerce platform. Swati grew up in a conservative family and women in her house are not allowed to go out to work. Swati's mother started trading stocks online and made money for herself.
Swati doesn't believe that being employed somewhere defines a woman's independence. Swati who started buying and selling cosmetics online now is planning to start her own line of beauty products to sell online.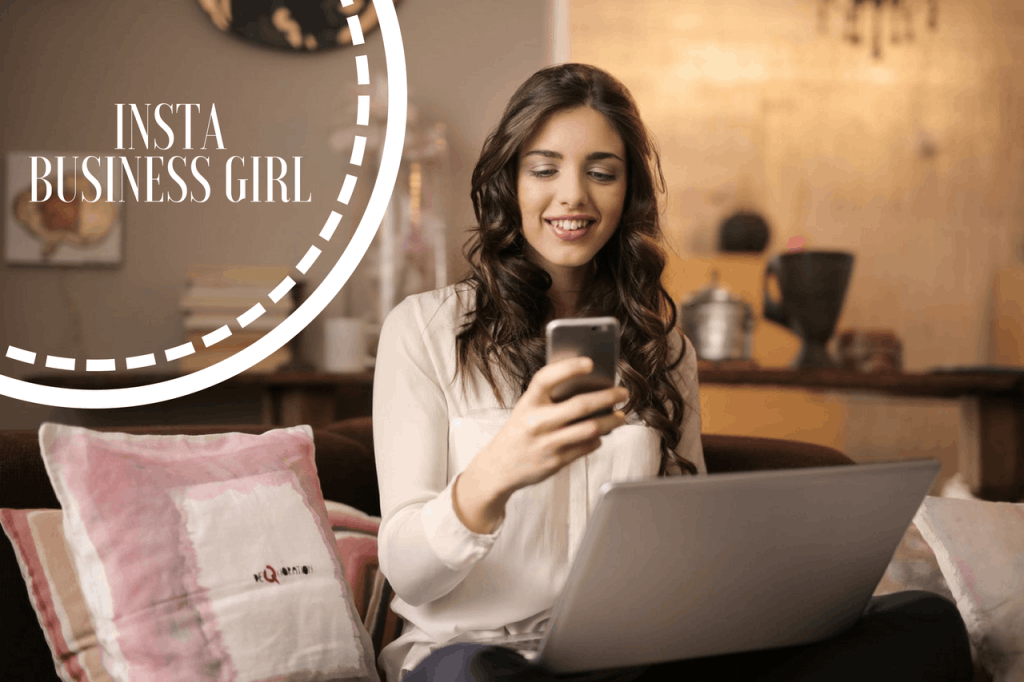 What's the difference between Swati and Priya?
Swati understands the potential of the internet. She had seen her mother trade stocks and shares online. Her best friend Ayesha sells Hijab's through Instagram and usually asks her to be a model for her photoshoots. Swati is part of a group on Facebook that helps her understand the need of her target audience. She reaches out to people on Twitter for advice and videos on Youtube video
educated her about 'how to produce, pack and sell' her products from her home.
Priya had the most beautiful years of her life watching her child grow. Now that her daughter had started school, Priya has been restless and feels like her life is stuck in the 2nd gear. She wants to 'do something' but fears if her skillsets are still relevant. She needs hand-holding. After several months of research and reading about the potential of digital marketing, Priya reached out to us at Web Marketing Academy.
"Will I be placed at the end of the programme?"
That's the first question she asks us. "I really need to start working again". Our answer: Don't limit your dreams to 'I need a job after this programme' because you are capable of doing so much more with the internet.
Our course curriculum is not only designed to land you in a good job, but also to help you grow as digital marketers or entrepreneurs. Our focus is to familiarize each of our students with digital marketing concepts and tools and provide hands-on experience with live projects until they are confident to make decisions.
Problem is, in our country, there is lack of awareness about the scope and potential of digital marketing, a lot of people still think it's another marketing skill you need to acquire. It is indeed a must-have marketing skill today, but it's more than that. A lot of people have not heard of the success stories of Vine Stars, Youtubers or successful online activists. If it's too farfetched, think of all the sellers you interact with on Facebook Marketplace or on Amazon or Flipkart. Not all of them are organized sellers. In fact, most of them are women running small businesses from their homes. The scope of digital marketing in India is enormous and opportunities, especially, for women who want to restart their career or change the field or start something of their own are many.
We invite you to walk up to our institute at Indiranagar, Bangalore. We will be happy to provide guidance and information that you will need. A full-time digital marketing course may not be for you. But that should stop you from gaining information.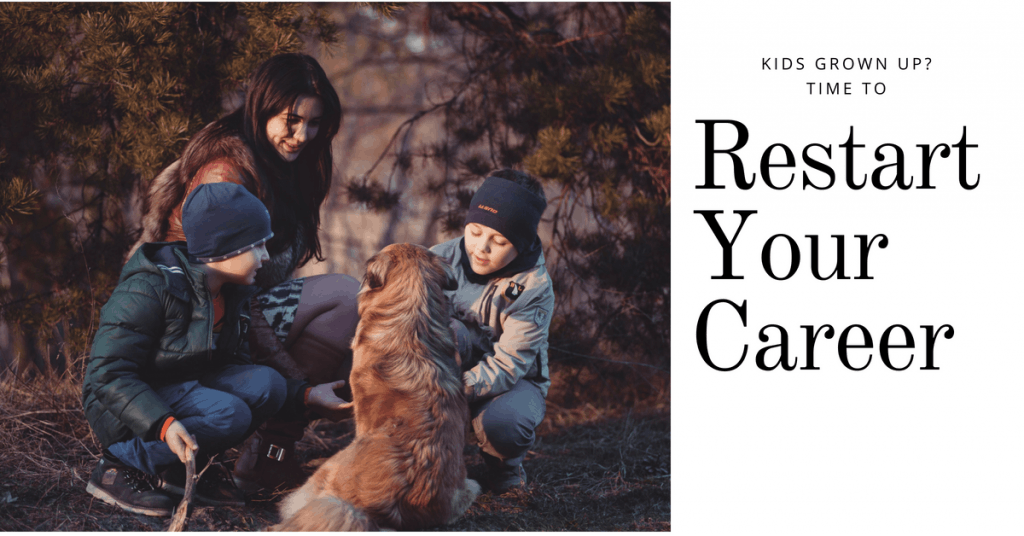 Call us at +91 8792299538 for more information.
*Survey conducted by The Social Development Foundation of Assocham in 2015.
I thank Almas Nazeer helping us draft this post.
Almas Nazeer is one of our students at Web Marketing Academy. 
She is famous in our institute for bringing freshly baked cakes from home.
Before starting her course with WMA, Almas has worked for over 5 years as a brand professional. She is now upgrading her skills with Digital Marketing course with us. She is a food enthusiast and writes about her experience in her blog: SurvivingKitchen.com