An Exclusive Event On  How To Become An Educational Influencer On TikTok,  Organized By Web Marketing Academy in Bangalore
Over 60 students and alumni of Web Marketing Academy (WMA) attended WMA & TikTok Event on – "Educational Influencer Marketing on TikTok" in Bangalore on 27th February, Thursday at Laughing Llama, Bangalore.
This was a first of its kind Digital Marketing event in Bangalore hosted by WMA. This knowledge sharing initiative was led by Suresh Babu, Founder & CEO – WMA, as part of his on-going quest to create as many rich learning experiences for the students of WMA.

This was an exclusive event organized for the students and alumni of WMA to foster conversation and learning about possibilities of educational influencer marketing on TikTok.
Suresh Babu added
We at Web Marketing Academy, continue to focus on building knowledge experiences for our students and alumni in every way with every initiative always. The WMA Event along with TikTok on Educational Influencer Marketing, held on 27th Feb, Thursday, was no exception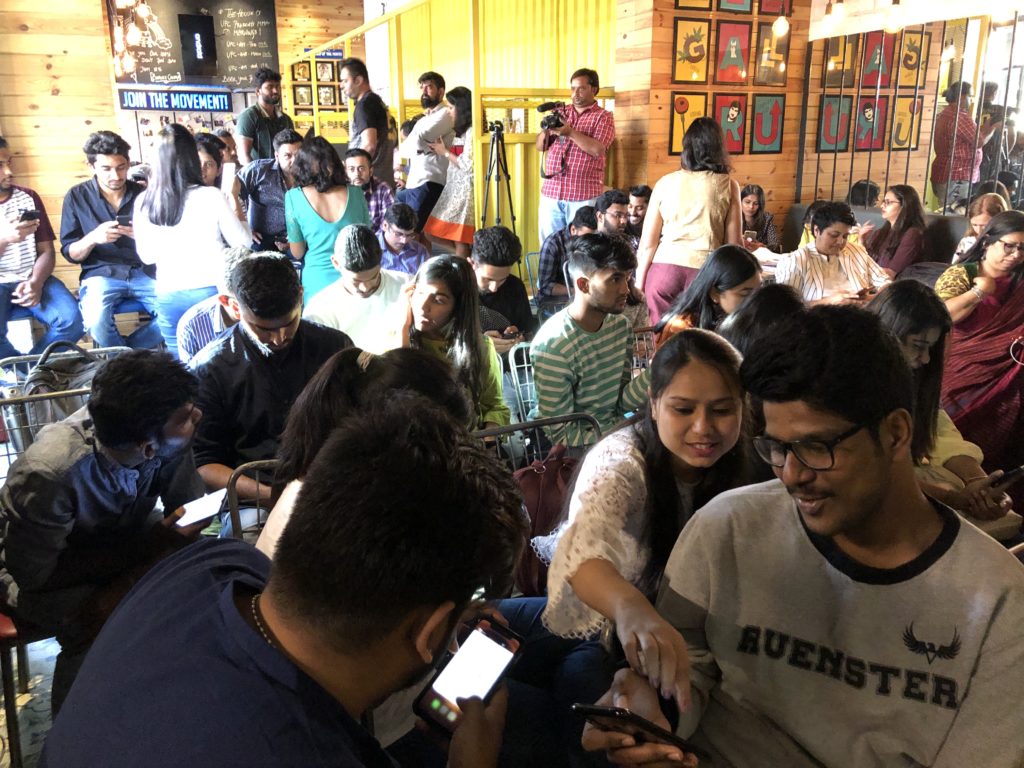 An in-depth insightful session was conducted by Amrutha Basker, Official TikTok Partner manager, Mumbai on how to maximize TikTok as a platform for educational influencer marketing.
Influencer Marketing in 2020
The influencer marketing industry is growing significantly over the last few years. In fact, the penetration is so high that it is impossible to go through our social media feeds without influencer marketing.
Influencer Marketing is an evolving branch of online marketing which focuses on using key influencers to drive the brand's communication/message to their targeted market. Here the companies hire or pay the influencers to get out the message for their products or services.
According to a very recent report by Influencer Marketing Hub, over a 1500% increase in Google searches for 'influencer marketing' over three years.
An upsurge in online influencers has enabled Influencer Marketing to become the next big thing in the marketing world. With the increasing growth of the internet, influencer marketing has become one of the key online marketing tools for all marketers.
The market is set to witness a growth of up to $10 billion in 2020.
The growth chart below indicates that there has been an increase of a minimum of 50% year on year. Source: https://influencermarketinghub.com/ 
Why TikTok?

TikTok is the best vertical video social media platform with a strong user base.
India is a populous country whose youngsters are attracted to TikTok. TikTok, today has a 200 million-strong user community in India across 1/2/3 tier cities.
TikTok is also one of the best social media channels for Influencer Marketing mainly because of its power of short and trendy videos, generated by a younger generation in comparison to Instagram or YouTube.
According to a survey, which involved over 237 "Brand Custodians" (across Indian marketing ecosystem) in the month of December 2019, Instagram, TikTok to be top influencer marketing choices in 2020. (Source). 
TikTok's significant growth in a short period is impressive and looks promising. TikTok is currently ranked as the #1 most downloaded app on the Apple App Store.
Digital players today call TikTok users among the most sought-after for influencer marketing campaigns today.
A recent report (November 2019) by Sensor Tower mentions TikTok had crossed 1.6 billion downloads globally—and most of this was driven by downloads in India.
The report also states that "India has been growing in 2019, driving up 323 million installs so far this year, roughly 44% of overall global installs of TikTok.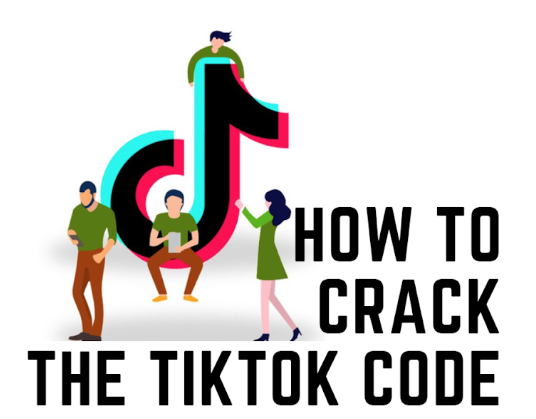 The very first thing to understand would be to know the platform, its user interface, and its functionalities.
It helps to know how the content on TikTok is shown to people. TikTok's Artificial Intelligence-based algorithm is based mainly on two parameters –  your profile and your content.
TikTok's algorithm reviews your profile – understanding you through your description and followers and analyses your content – user interests and preferences through their engagement with your content, and thus showing your content to users.
Your TikTok Profile

– Here it is very important to optimize your profile effectively in order for your content to be shown to the users. A TikTok profile is a simple page displaying your name, profile picture, bio, and your content (videos).

In order to convert the viewers into your followers, you need to put some effort here and optimize the opportunity presented here to you by the platform.  
The important elements of your profile are:
Name & Username

– Your TikTok Handle matters! When you create a new account on TikTok, your username is made up of numbers by default. Make sure you edit it and change your username to your name or at least similar to yours.




 

Profile Picture

– As soon as a viewer visits your profile link directly or watches your video and goes on to check your profile. The first thing noticed by every person is the profile picture. Research says that in 40 milliseconds, we draw conclusions about people based on a photo.

Bio

– A decent bio precisely explains what your business is or who you are and what you do. Mention your skill, profession, hobby, or interest to get more clients. But keep the information specific. Include relevant hashtags. For eg – #edutok if you are an educational influencer.

Links

– Include your website, Instagram, and youtube links. As you get more popular on TikTok, it will become your source of added followers on YouTube, Instagram or website.

Your Followers – TikTok algorithm reviews and analyzes the profile/type of followers you have and will throw up your video on For You Page accordingly.

Pro/Business Account – Switch to Pro Account. Where the creator can get analytics features that help them track and understand the performance of the videos. It also gives insights on views, follower counts and trending videos.  For serious Influencers who want to increase their followers, TikTok Pro Account is a very useful feature.

Your Content (Videos)
TikTok's 'For You' page is an endless scroll of videos promoted by TikTok and is curated based on user engagement – what the user watches likes, and shares.
On TikTok, engagement plays a very key role in what the For You Page will show the viewer. The more a user engages with the platform, through likes, shares, comments, rewatch rate and completion rate, the more likely it is that TikTok will show your content accordingly.
Best practices to ensure that your content is shown to TikTok viewers
Create

Content

– Interesting, Short (15 seconds or less).

Post

regularly, consistently, as many as you want.

Follow

good content.

Make use of

TikTok trends

.

Make use of TikTok

tools and effects.

Treat

hashtags

like folders. (to categorize your content accordingly)

Make proper use of the TikTok

interface.

Ask your friends/followers to

share

your content as much as possible

Music

plays a very important role in TikTok. Use music from other countries as there is less competition.

The first few seconds (2 to 4 seconds)

are very important.

Repost content

if there is a relevant occasion/trending theme.

Use text / English subtitles in videos

one that can be watched without sound too and build curiosity for more.

Work with other Influencers

relevant to your industry
TikTok's Programs and Campaigns
TikTok's idea is simple – to encourage people to use TikTok to do good. As per their website (https://www.tiktok.com/forgood) TikTok is focused on wanting to inspire and encourage the new generation to have a positive impact on the planet and those around them. 
TikTok has helped many organizations to grow their audience, activate supporters, and raise awareness around specific causes.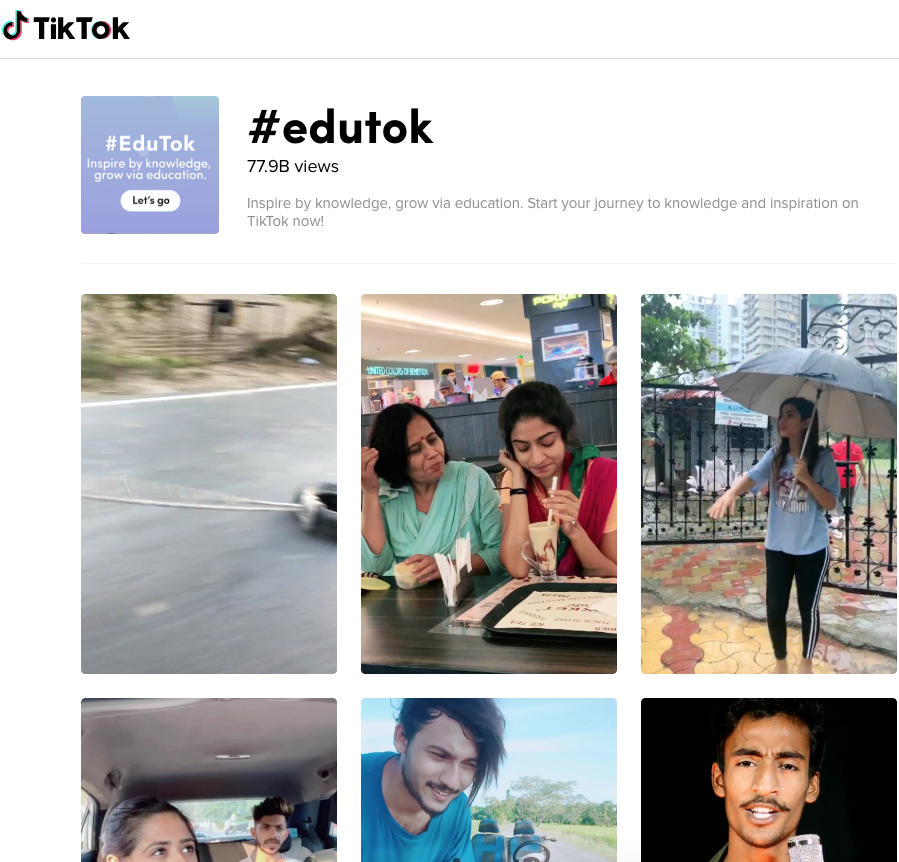 One of the campaign or initiative that was recently launched by TikTok is #Edutok. TikTok's #EduTok is a knowledge-based initiative that encourages TikTok users to create meaningful educational content focused on health, fashion, education, and inspiring topics.
Under this campaign – #EduTok, over 8.5M videos have been created and over 75B videos have been viewed.
Key Takeaways from the session (Educational Influencer Marketing on Tik Tok Workshop in Bangalore)
Our students and alumni who attended the event shared their key takeaways from the session.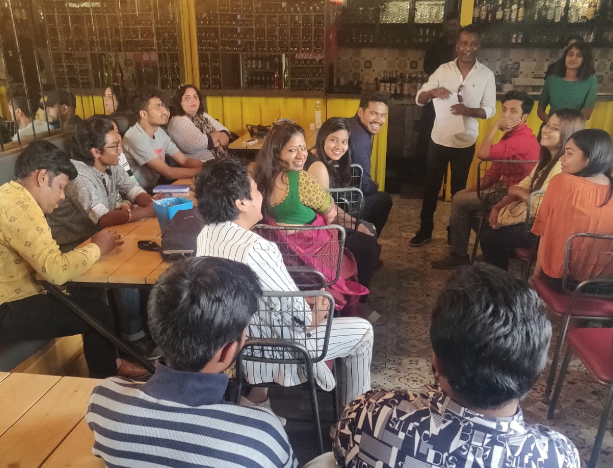 Yulia Aslamova, currently pursuing a blogging career, was part of the SEMrush India Team. (LinkedIn Bio)
My key takeaways from this session organized by WMA  are mainly – TikTok is supporting valuable content creators by enabling them to share your experiences and skills. Ways to get organic views – Use the right keywords, Make 60 seconds of good quality and well-engaging video for your audiences. Use music and transcription for having better engagement. *Use music trends as one of the hacks to grow organically! You have the opportunity of gaining up to 500M views in a few days.
TikTok helps influencers to collaborate with big brands and welcomes such collaborations
Almas Nazeer, WMA Alumni, presently working at Moshi Moshi as a Brand Manager. (LinkedIn bio)
 "TikTok is a powerful marketing tool that can be used by brands, today. It can be very effective to create awareness and engagement
Meenakshi Gupta, WMA Alumni, Travel Blogger – tanhadil.in, shared few insights
I read somewhere that TikTok is a poor man's Instagram'. The event on TikTok organized by WMA was an eye-opener and insightful. I was impressed by #EduTok and how well it can be utilized for Influencer Marketing.  The platform is totally new to me and I really gained some very in-depth knowledge about it. My takeaway from the event – TikTok is the future. A very good platform not just for entertainment but for education too. Its interface is user-friendly, easy and accessible
Swati Agarwal, WMA Alumni, presently working at Moshi Moshi as a Social Media Executive.
The session gave me a reason to use TikTok now #TikTokForGood. It was an eye-opening session as I got to know that TikTok is the most downloaded app and in just 2 years they have gained the most active users as compared to Instagram who took 6 years and FaceBook took 4 years
Neelam Gawande, currently pursuing the Advanced Modern Digital Marketing course at WMA. (LinkedIn Bio)
I always used to think TikTok is only meant for entertainment. But after attending the TikTok Workshop organized by WMA, I came to know about TikTok's Edutok Initiative, wherein we can educate people and provide value to them. This workshop helped me understand that TikTok can be a great Social Media platform to target a wider audience.
Web Marketing Academy's Digital Marketing Course Curriculum includes Tik Tok for Business, Tik Tok Marketing, Tik Tok Influencer Marketing and more
Please feel free to speak to our Career Advisor Swetha on 87922 99538 about the upcoming batches
Few Examples of #Edutok Accounts
Thank you Priya Iyer for this blog post and key takeaways